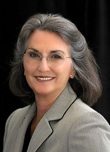 Welcome. Please come in.
My new book, An Invitation to An Extraordinary Life: A Guide to Discovering, Organizing, and Manifesting the Things that Really Matter to You, is now available.
It offers a process to help us discover our life purpose and then build a structure to support the manifestation of that purpose in the world. It also includes information about Befriending those internal Dragons who terrorize and annoy us, and steps for Creating Sacred Space in which to live and work. For a little taste of each of the chapters, or to order, click here.
On this site, you will also find Organizing Services to help you live a more organized, simplified, self-directed life; and a gallery of Visionary Art for a little space travel with the Ancient Heart and Mind.
You will also find writings on a variety of topics, including recipes, remedies and humor for healthy living, graceful aging and happiness.
So make yourself comfortable, and browse around. From the offerings here, I hope you will find something to inform you, support you, inspire you, or amuse you  .  .  .  and a little practical magic to help you transform your life.
Blessings!
Anacaria
{ 1 comment }