Three Circles of Protection for the Eye of Creation
This mandala shows the eye of creation in the center, birthing all thought-forms into life. The plant spirit dragon spreads its protective energy over the whole and the footprint reminds us that the protection of the animal kingdom is with us also.
Blue is the color of water—all life comes from water. It is also the ray of willpower and protection.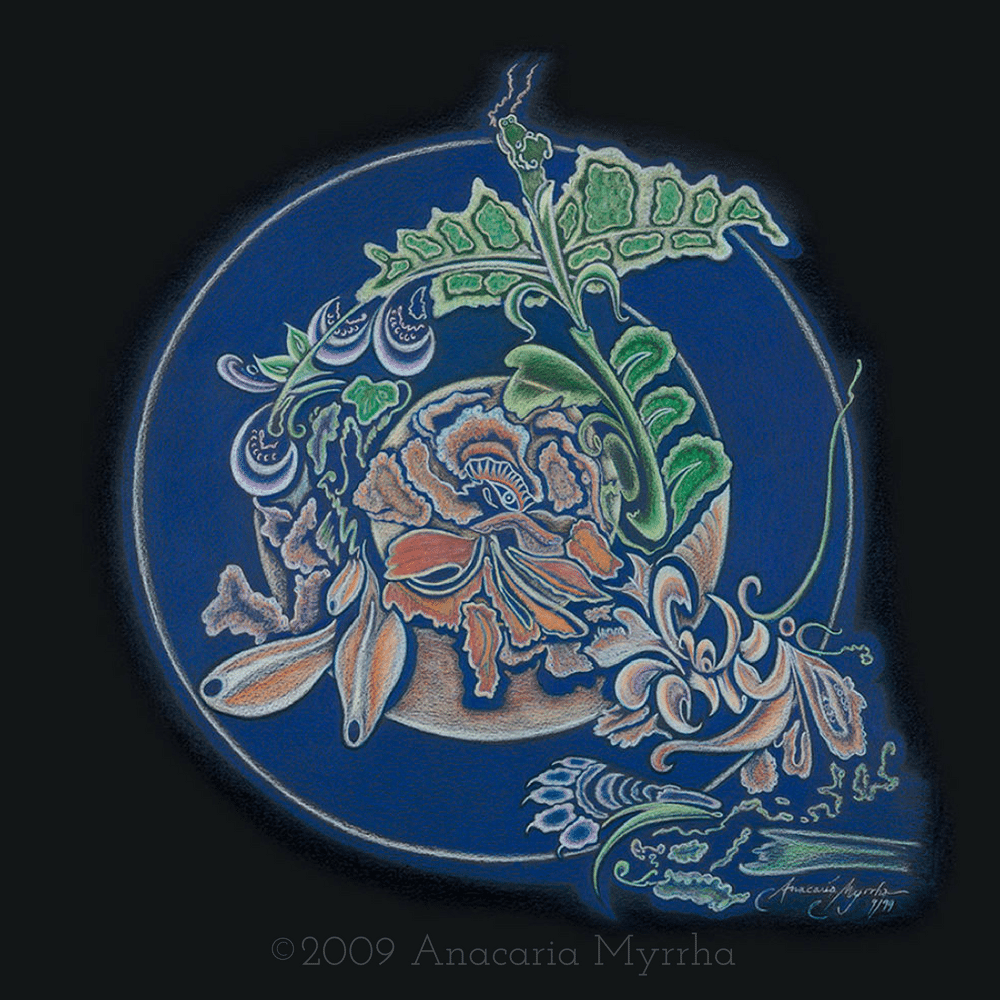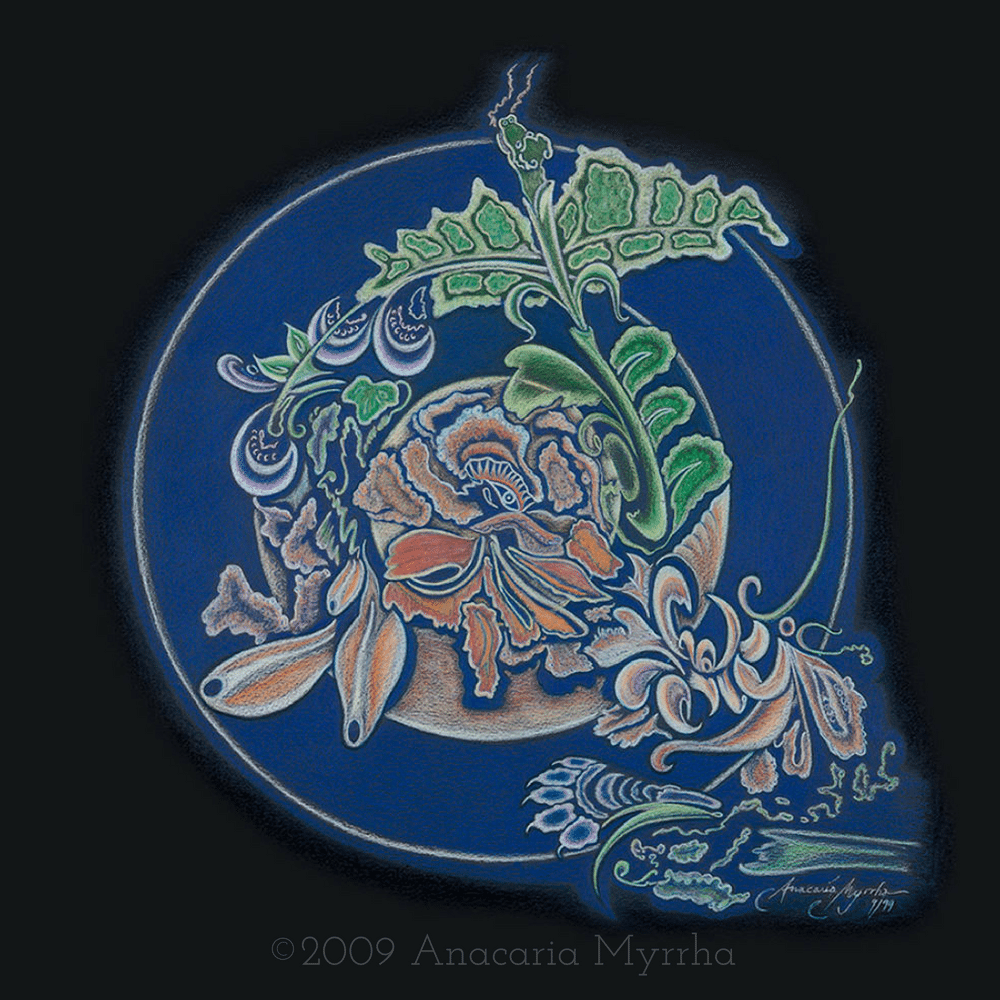 I drew this mandala at a time when I was working with someone on healing my immune system.
I was given an exercise to do in which one was supposed to sit quietly and energetically first become very large, then very small, then very large, then very small, and then very large and very small.
I was then asked to become large, and, at the same time, to remain small.
It was at this point that I realized I had been sending my energy out in a flat plane, stretching out from the middle of my body in a flat saucer-like shape. As it did this,  I could see it had been perforating, representing the weakness in my immune system.
I changed my visualization and began sending energy out in a spherical shape.
The first sphere is breathed in gold breath into the sphere of the aura around the body. The second gold breath is breathed into the area within the home and encompassing your close relationships. The third gold breath is breathed in a sphere that surrounds you in the world and encompasses your more casual relationships.
To view this and other mandala images, or to order prints, click here.
©  2009 Anacaria Myrrha ~ All Rights Reserved